I found this cute little tank top at the link below. The symbol pattern for it is below.
http://www.liveinternet.ru/users/tanya_belyakova/post181508273/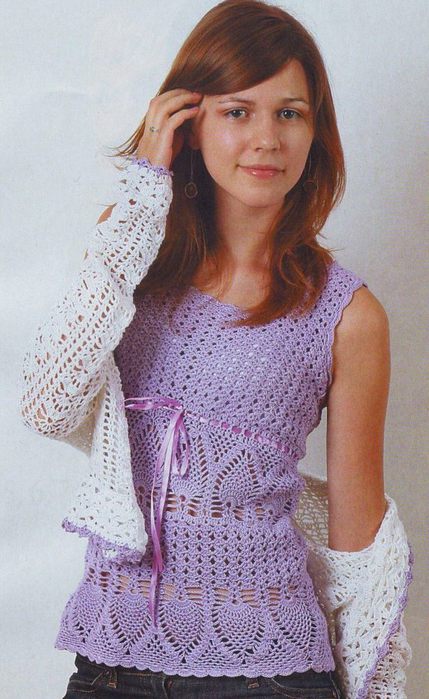 So this top symbol pattern is for the top part...and you just repeat that pattern over and over... then after a row of what looks like double crochet where the ribbon is woven in between the stitches. then start the below pattern... It looks very cute... looks pretty easy to assemble and i'm pretty sure that this is using the baby 3 ply yarn because I have some at the moment in this exact color.... I could be wrong... anyways you will need a small hook if you are going to use 3 ply yarn for the tight stitching.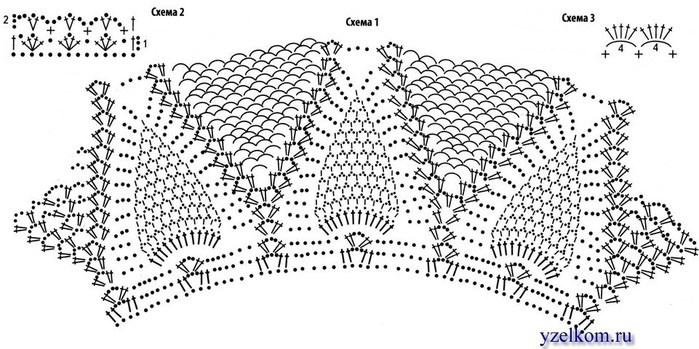 Here are the dimensions in cm for half the tank.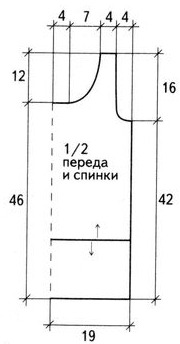 Enjoy~