Ok so here I found a little jacket... very cute... I have some direction below...
http://www.liveinternet.ru/users/tanya_belyakova/post246927264/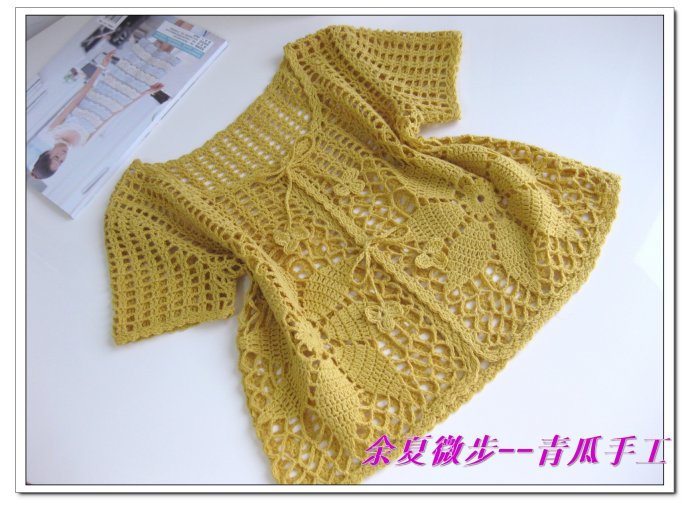 so first of all you need to do the square flowers... do 2 of them for the front.At the bottom of this symbol pattern is a written in symbol pattern for the rest of the top the top part. So you do the 2D chain 2 2Dc over and over again to make the top of the jacket and the whole back part...
Here is the measurement of it... not sure what size yarn is being used... so you might have to experiment with hook and yarn...
This shows the back which is the solid background 2Dc chain 2 , 2Dc shown above. So work the two flowers first then work from that to the top...the sleeves you just do the same thing just slanted... and then on the border of the whole jacket... there is a simple finishing border... you can look for patterns in my useful crochet references for simple borders because the pattern isn't listed with this...enjoy~